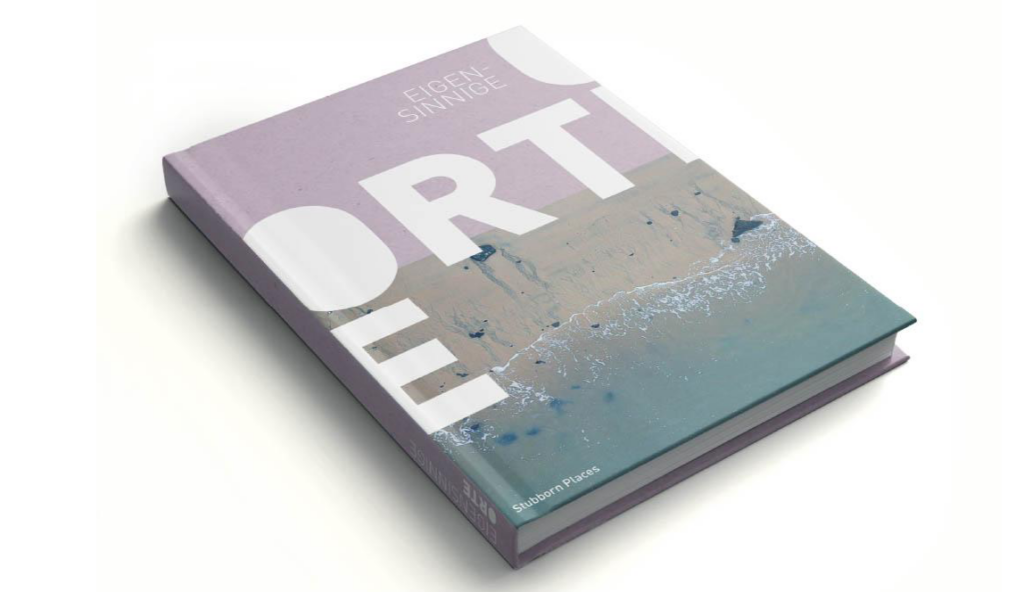 BOOK FAIR
Miss Read
STUBBORN PLACES
The publication is available and can be explored for the first time at the Miss Read book fair at the Haus der Kulturen der Welt in Berlin from September 22 to 24.
SEPTEMBER 2023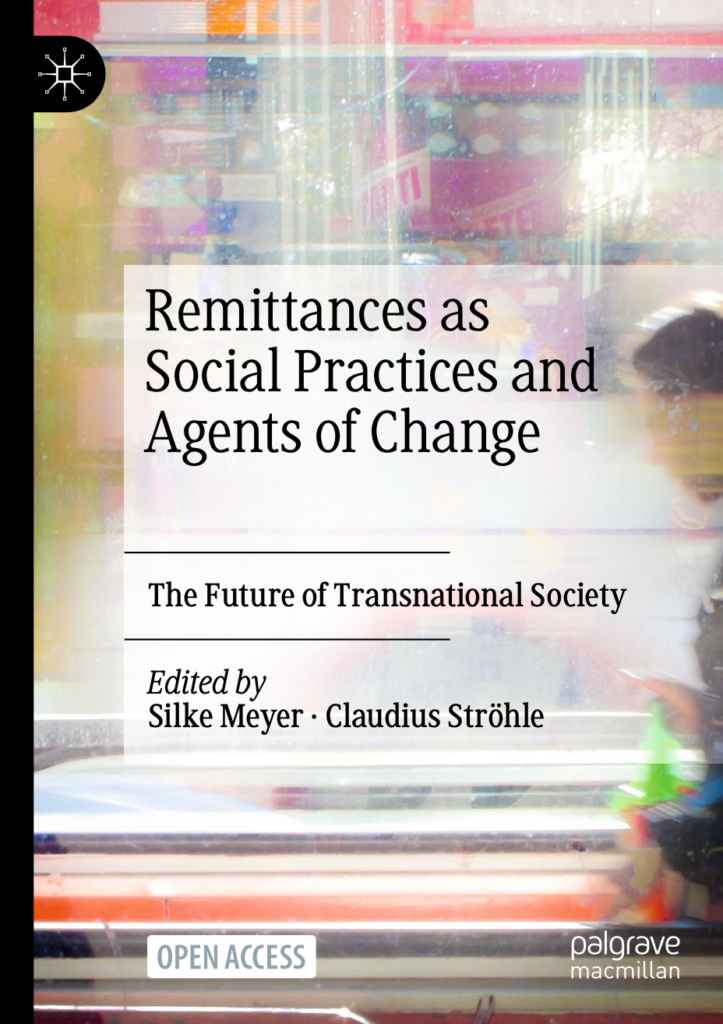 Stefanie Bürkle is presenting ,Remittance and Migrating Spaces in the Context of Turkish, Vietnamese, and Korean Remigration' in chapter 13 in the book ,Remittance as Social Practices and Agents of Change'.
FILMSCREENING
Atmosphérique, filmer l'architecture
MIGRATOURISPACE
TRANSFER Architecture Video Award 2019 and 2021 winners and finalists will be presented in the exhibition. MigraTouriSpace is part of it.
June 29 to Ovtober 29, 2023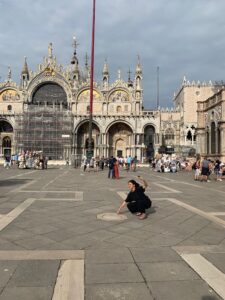 Stefanie Bürkle is presenting our Project 'Imaginations of Venice' in the context of the 'Deutscher Kongress für Geografie' 22.09.2023
TALK
STEFANIE BÜRKLE IS INVITED TO TALK WITH PROF. DR. HENNING HAUPT PROF. ANETTE HAAS
OPENING TU DRESDEN / PROFESSORSHIP OF DESIGN TEACHING: COLOR SPACE CONSTRUCTION
TU DRESDEN, DEUTSCHLAND
10. MAY 2023, 19:00
FILMSCREENING ULRIKE OTTINGER
UNTER SCHNEE
STUBBORN PLACES
IN THE CONTEXT OF THE CURRENT RESEARCH SEMINARS STUBBORN PLACES ULRIKE OTTINGER SHOWED HER FILM PRODUCED IN 2011..
JUNE 2023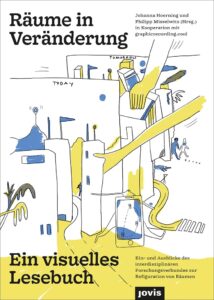 The Book ,Räume in Veränderung' gives an insight into all sub projects of the CRC 'Re-Figuration of spaces'.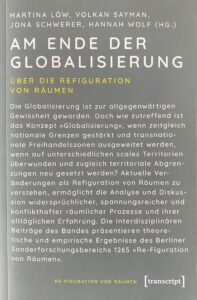 The Book ,Am Ende der Globalisierung' shows a visual essay done by Stefanie Bürkle.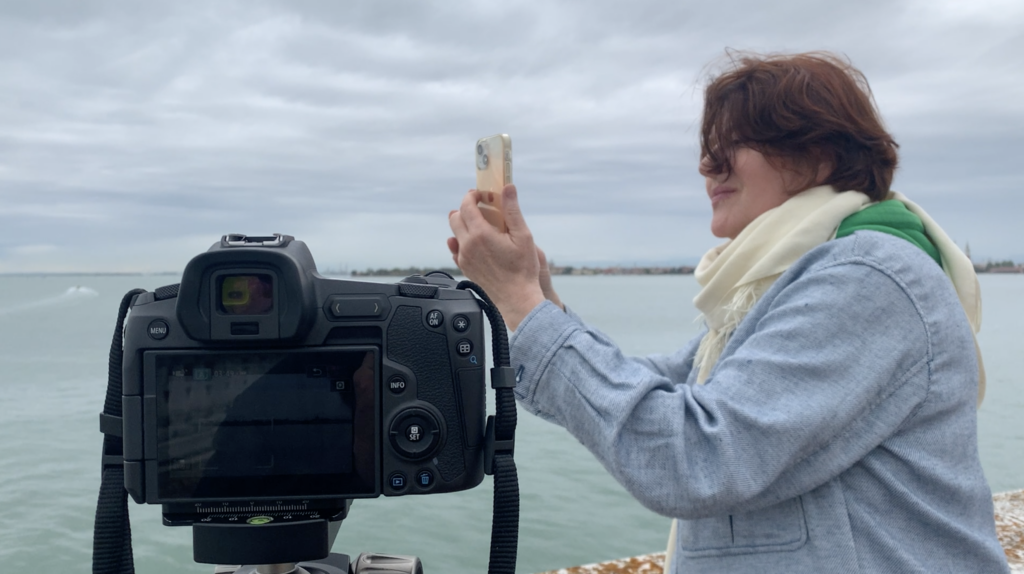 FIELDTRIP OF THE RESEARCH TEAM
IMAGINATIONS OF VENICE
CRC 1265
Our research team of the project 'Imaginations of Venice' was in Venice for the second time this year for field research. The team conducted interviews, made contact with potential collaborators, and conducted visual image research.
MAY 2023
TALK
REFLECTING THE ARCHIVE
ZOOM + BH 230
PROF. DR. STEFANIE BÜRKLE FEAT. SONYA SCHÖNEBERGER
OCTOBER 2022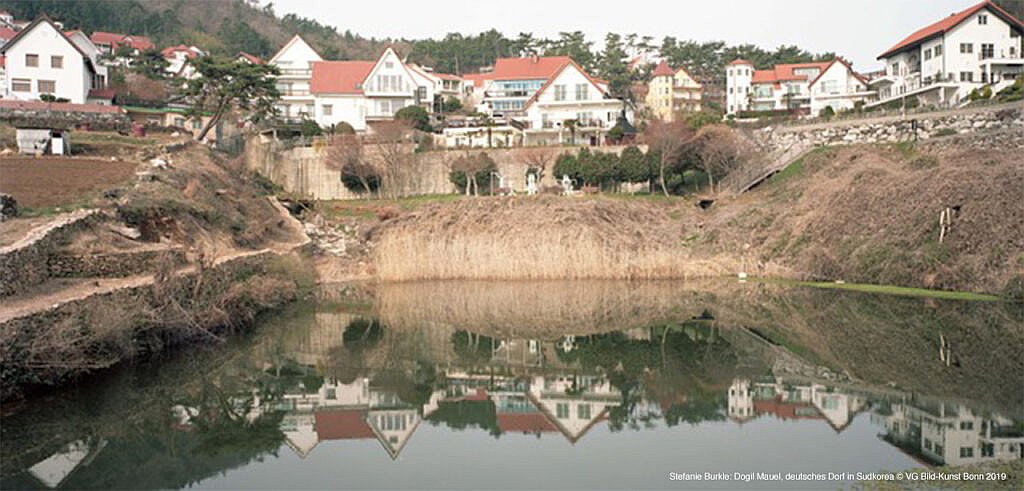 BOOK LAUNCH + PANEL DISCUSSION
BAUHAUS X IKEA
GOETHE-INSTITUT SIDNEY, AUSTRALIA
Diskussionsteilnehmer: Andrew Benjamin, Emeritus Professor, Philosophy, Monash University Melbourne, Thea Brejzek, Professor of Spatial Theory at UTS Sydney, Lawrence Wallen, Professor in the School of Architecture at UTS Sydney, Stefanie Bürkle, Artist and Professor for Visual Art at Technische Universität Berlin, Rochus Urban Hinkel, Associate Professor for
Architecture & Design at University of Melbourne
Moderation: Stephen Todd, Creative director of Sydney Design Week 2022 and design editor of The Australian Financial Review
OCTOBER 2022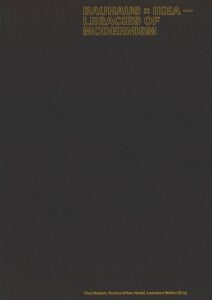 The book "Bauhaus x IKEA – Legacies of Modernism" (Bauhaus x IKEA – Legacies of Modernism) explores the far-reaching influence of two design icons of the 20th century: the Bauhaus art school and the furniture company IKEA.
Link to book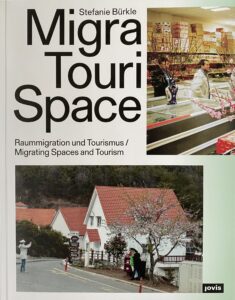 The book "MigraTouriSpace" gives an insight into the 4 years research project done in the context of the CRC 1265 'Re-Figuration of spaces'.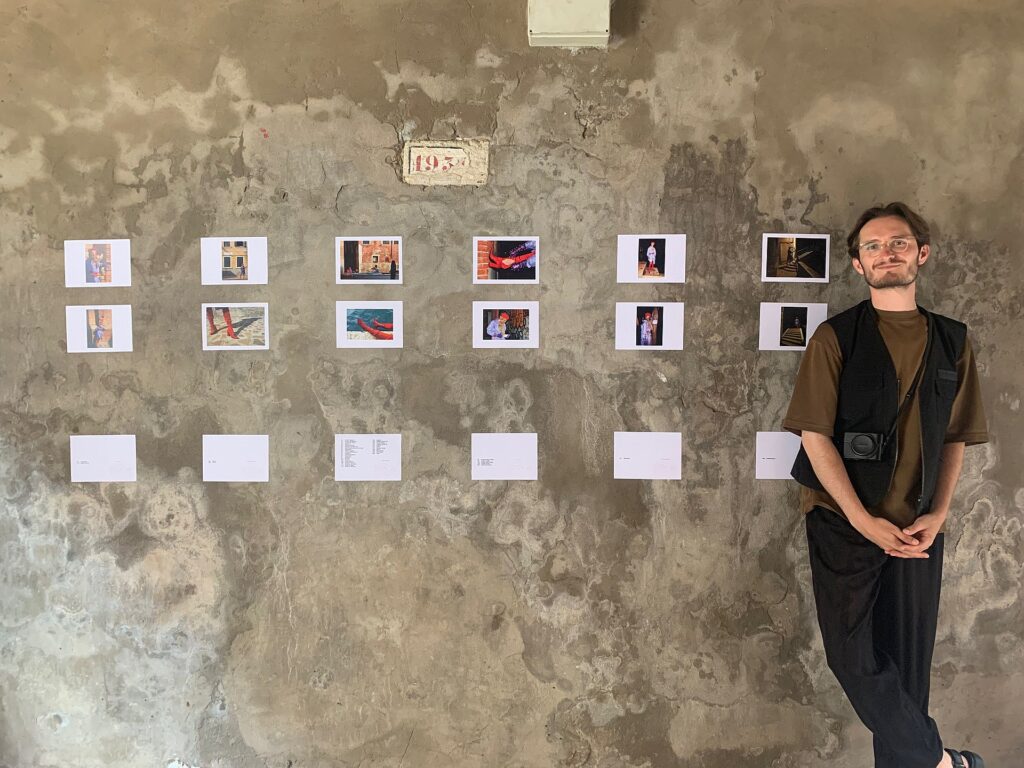 EXHIBITION AND PERFORMANCES IN THE CONTEXT OF THE
ART BIENNALE VENICE 2022
THE MILK OF DREAMS
STUDENTS OF THE DEPARTMENT FINE ART PROF. STEFANIE BÜRKLE DEVELOPED RESEARCH PROJECTS AND SHOWED THE OUTCOME IN VENICE
MAY 2022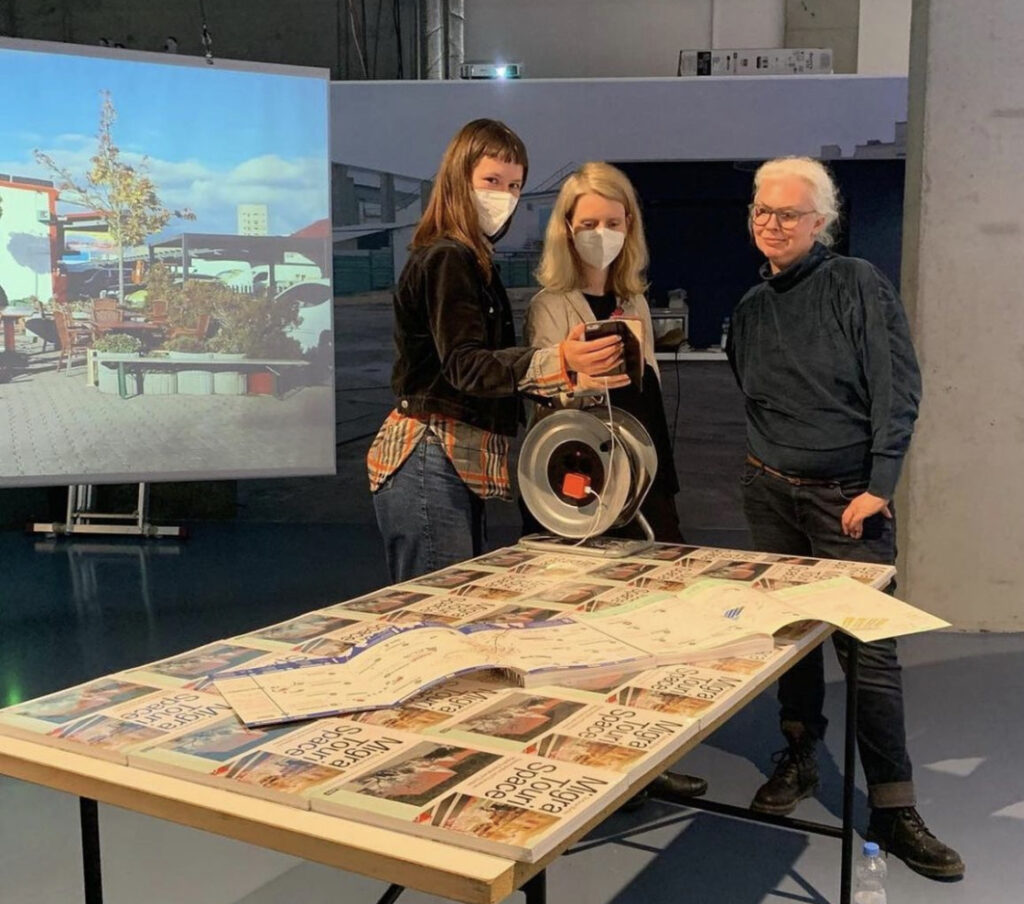 BOOK LAUNCH
MIGRATOURISPACE
Digital and phyiscal Event in CLB, Aufbauhaus Berlin
APRIL 2021
TALK
ARTIST`S TALK
CLB, Aufbauhaus, Berlin
Stefanie Bürkle und Dominikus Müller (Art journalist, freelance editor and translator) converse about art and research.
APRIL 2021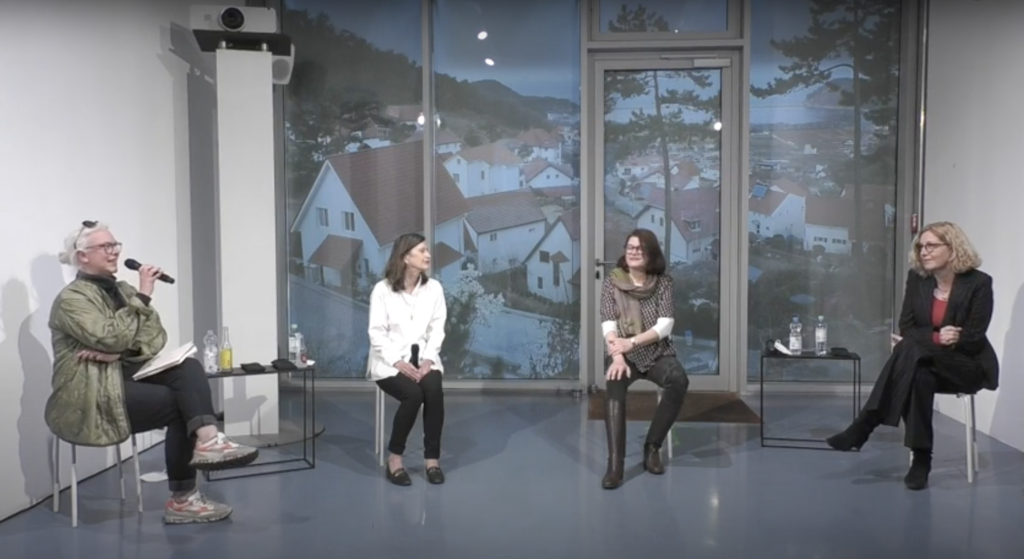 PANEL DISCUSSION
ART, SPACE AND RESEARCH
CLB, AUFBAUHAUS AM MORITZPLATZ, BERLIN
Stefanie Bürkle in conversation with:
Britta Schmitz (Senior curator (ret.), Nationalgalerie im Hamburger Bahnhof-Museum für Gegenwart, Berlin), Martina Löw (Professor for Sociology of Architecture, TU Berlin and Spokesperson for the Collaborative Research Centre 1265 "Re-Figuration of Spaces")
Moderation: Janin Walter, Artist + urbanist, TU Berlin
APRIL 2021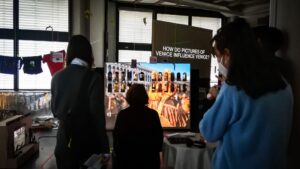 'INTERDEPENDENCIES'"
Final presentation of architecture students who did a preperation research for the project 'IMAGINATIONS OF VENCIE'
January 2022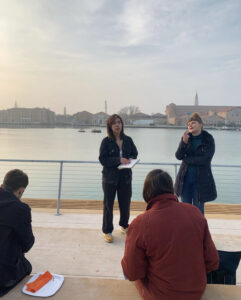 'INTERDEPENDENCIES'
Public presentation of architecture students within the context of the Art Biennale in Venice.
NOVEMBER 2021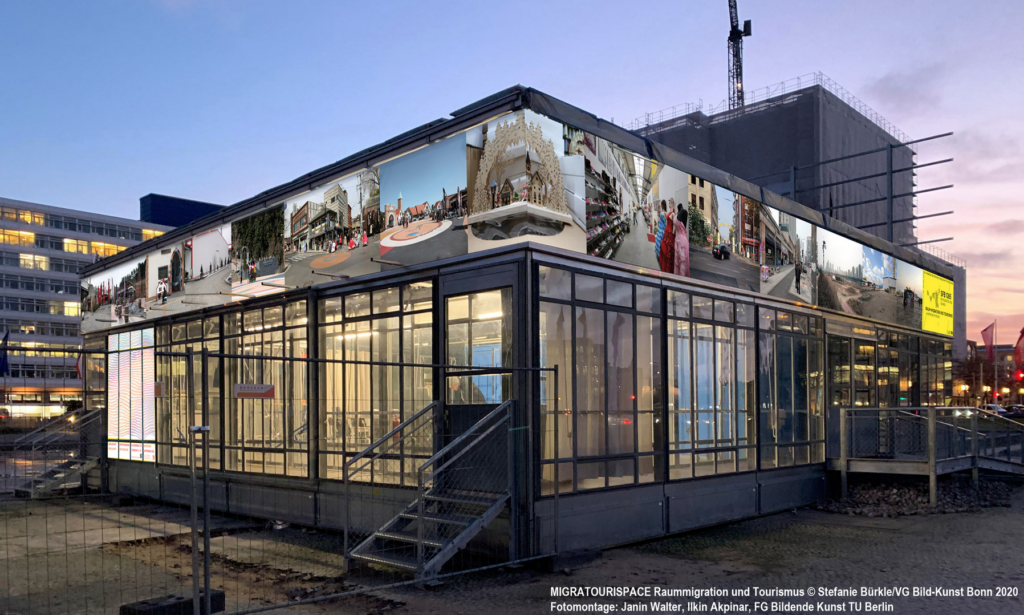 VISUAL INSTALLATION IN THE CONTEXT OF THE
BERLIN ART WEEK
40th Congress of the German Sociological AssociationK
SEPTEMBER 2020
NOBODY IS LIVING IN THE THEATRE